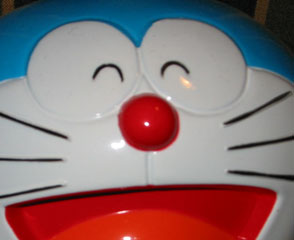 My first forays into techno and rave started with parties put on by the 'Mutoid Waste Co.' the mid 80's. However my main interest at the time was psychedelia, punk and alternative music (no shoe gazing stuff though) and frequented 'Club Dog' regularly (In fact I went to the very first one in a Wood Green Labour Club in Brabant Road in 1983/4). This continued until the first few Megadogs when I saw Orbital for the very first time. This club transformed me from a 'Gaye Biker on Acid' type to a total techno nut almost overnight.

I've only been to a few of the very big raves, Castle Morton, Treworgey Tree Fayre being the first and only ones whose names I can remember but have been going to warehouse parties, techno clubs and every other sort of venue in between in and around London since then.

I suppose the main reason I rarely went to the big outdoor events would be that I do have definite tastes in dance music and tend to favour the less commercial variety of dance music. I've never liked soul or hip-hop so Garage & Jungle take a back seat when liking tracks as I can't stand wailing divas and piano solo's and can only take two or three tracks of Drum & Bass before boredom sets in.

I've got pretty varied tastes in dance music right from deep house right through to nosebleed techno but I tend to go dancing to good funky techno, tech-house, hard trance and the more innovative of the hard house DJs. It has to be said though, I have a pretty low threshhold for old tunes so tend to avoid places that play too many 'classics' all night. I much prefer a good set of new or rarely played tunes.

Of course there are always exceptions to these rules and I am always dipping my toe in other areas just to make sure I'm not missing anything. I suppose to generalise... If it's got proper lyrics (sampled vocals are OK), I don't like it! Almost anything else will probably be OK.

If I had to make a choice, I suppose my favourite event would be one with lots of hard and funky techno mixed in with plenty of house that's hard (as opposed to hard house). I prefer nights that are more 'dancey' than 'noodley' or just 'hard' and don't think much of clubs with a cliquey clientelle, whether they're trainspotters or poncy gits.